Sarah Hagen: Education & Outreach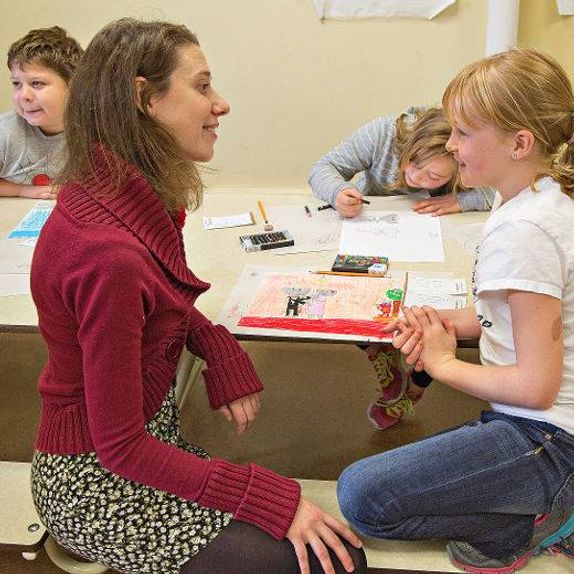 CLASSROOM PROJECT WITH JEAN DE BRUNHOFF'S "STORY OF BABAR" SET TO MUSIC OF POULENC
Sarah produces a classroom version of Pro'ject Sound which involves children's artwork. With a local narrator, she performs "The Story of Babar the Elephant" set to piano music of Poulenc for a school group, ideally for students between 9 and 11 years old. Each student is given a line from the story to paint during the classroom performance. The pictures are photographed and then projected in the concert setting, with slides changing in coordination with the story. The resulting effect as the images change to the storytelling of both text and music is that of a giant storybook on the stage. This project also works en français.
While it is not essential that the Babar project become a public performance, the opportunity to participate in a classical concert in this way is an invaluable experience for young artists. In the classroom this project also becomes an occasion to learn about Poulenc, the piano, and even about French music. 
It is possible for Sarah to workshop the artwork with the students in the morning, prepare the powerpoint in the afternoon and have the entire production ready for a performance that same night, although whenever possible, the preference is to host the workshop on day one and the performance the following day.
The main philosophy behind Pro'ject Sound is to combine community talent and spirit with world-class musicianship, creating an exciting event that may introduce new listeners to classical music.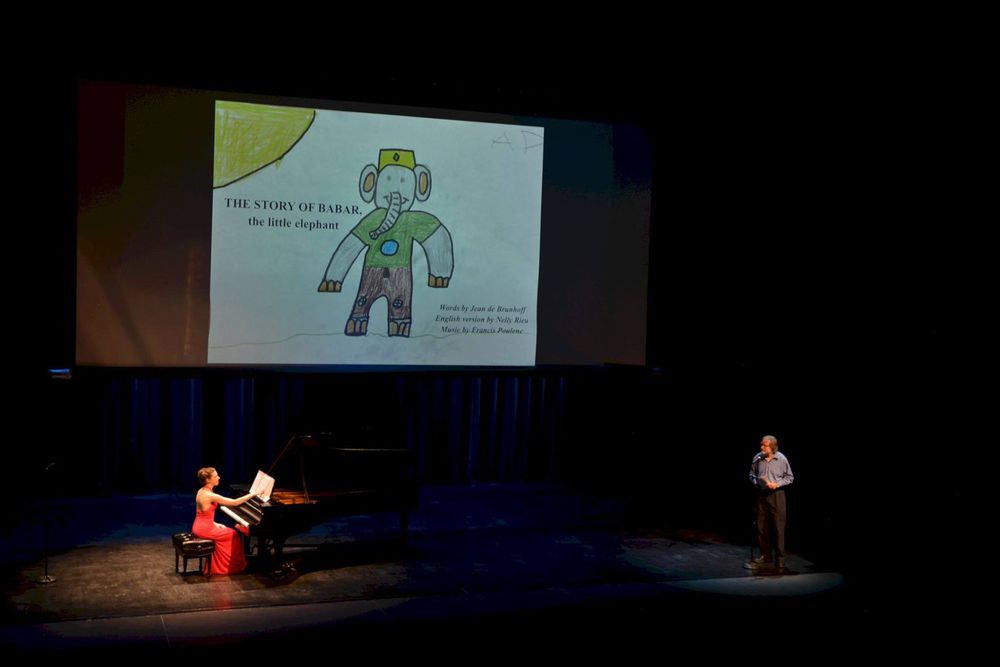 OUTREACH IN LONG-TERM CARE FACILITIES
Sarah believes it is important to take classical music outside of the concert hall and in particular, has a passion for performing at long-term care facilities.