"

***** A stunning hour of world-class a cappella music. If singing at the Edinburgh Fringe were an Olympic sport, Countermeasure would be a hands-down gold medal winner. "
— FringeReview.ca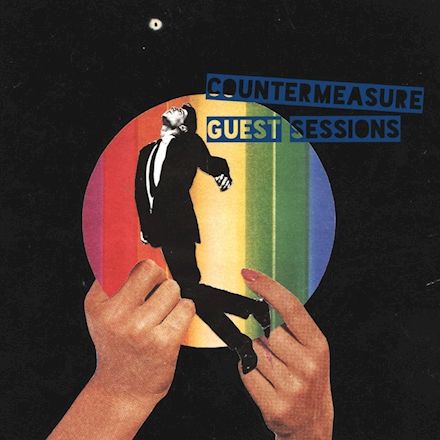 A cappella Ensemble
The new sound in vocal music
Countermeasure is the new sound in vocal music, known for their sophisticated arrangements, seamless harmonies, lively performances and infectious energy. Formed in 2010, Countermeasure is led by award-winning composer/arranger Aaron Jensen. The group performs original songs and re-imagined popular standards ranging from Cole Porter to the Beatles, with a strong accent on pop and jazz arrangements. Their dramatically choreographed show, where every song tells a story, has received standing ovations and critical acclaim worldwide. Featuring 13 of Canada's top harmony singers, their genre-defying contemporary sound takes a cappella to the next level.
Their diverse songbook has equipped the group to headline international choral concerts, play the main stage at jazz festivals, entice club-goers onto the dance floor. Incorporating innovative live looping, instrument imitation, and vocal percussion, Countermeasure enthralls their audiences worldwide with their dramatically choreographed shows and flawless harmonies. They have won multiple awards from Contemporary A Cappella Society of America, include Best CAL Album, best video, and for songwriting.  

Countermeasure has shared stages with hitmakers from a cappella giants Naturally 7 and The Swingle Singers to top 40 stars Corey Hart and Blue Rodeo.
Their 3rd Studio Album GUEST SESSIONS was released in 2020.  Guest Sessions features entirely original works composed by Artistic Director, Aaron Jensen. Each track features a guest instrumental soloist, including Randy Brecker (trumpet), Dame Evelyn Glennie (percussion), Cindy Cashdollar (dobro), along with Quebecois guitarist Christian Roberge, Natalie MacMaster (fiddle), Pamelia Stickney (theremin), 88-year-old bandleader Charlie Gabriel, Rich Brown (electric six-string bass), Kevin Fox (cello), and Michael Davidson (vibraphone). 
Jensen shares, "The concept of the album was that each song was tailored to shine a light on the special skills of each guest performer. It was incredible to watch these sensitive, high-level players adapt to the project in their own way...integrating themselves into the arrangements, bringing different "voices" to the group."
"

Vocal harmony in a pristine incarnation by fourteen singers who can make any note hummed, whistled, scatted and sung come alive – as if by magic – with exceptional finesse and urgency, with a sophistication that hasn't been heard in a very long time."
— jazzdagama.com