"

Definitely one of the best albums of 2017. Get this one like your life depends on it. "
The Commotions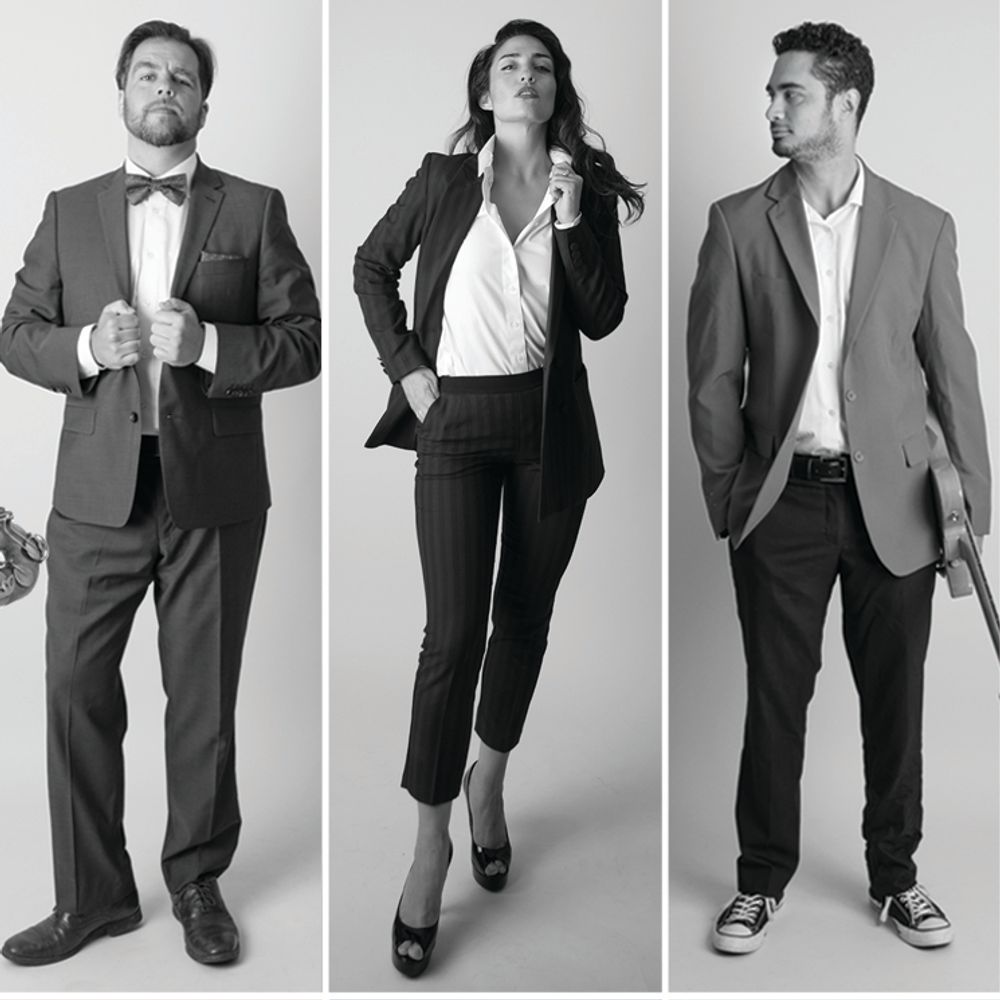 funk / pop / Soul Band
Current project: Vol ii
The Commotions have sidestepped the lightweight pop craze and taken the back roads straight into the hearts of their loyal followers, earning unwavering support from the true lovers of genuine, unsullied soul music. This 11-piece, sharply dressed, original throwback to the days of Motown is an evolved collection of Canada's top funk & jazz players. 
This band originally united to provide a Canadian contingent to Funk Brother's (Motown Records) lead vocalist Delbert Nelson as "Delbert & The Commotions". The band's Musical Director, Brian Asselin honed his skills performing with acts such as The Funk Brothers, and his original music has been featured on HBO's Looking and ABC's The Fosters in the U.S. 
The Commotions are currently working with Canadian soul hero Jarvis Church of The Philosopher Kings, JUNO Award winner Steve Marriner of Monkey Junk, Steve Berndt of the Jivewires, JUNO-Nominated saxophonist Petr Cancura, and jazz hero Mark Ferguson. The band features vocalists Jeff Rogers (Silver Creek and The Cooper Brothers) and Rebecca Noelle (The PepTides, Rumours, La Voix and David Gogo.) With a sonically monumental performance and an energizing visual display, The Commotions command every room they play, drawing in audiences with their sizzling brass section, thumping backbeat, and sensitive ballads.
LISTEN: Let Me Kiss you baby from Vol. ii
The Commotions write epic, sparkling, uncommonly skilled jazzy, funky soul/pop that, depending where you are on Volume II, conjure everything from Motown to Stax to Jake and Elwood. If this was the 1970s, The Sonny & Cher Show would be duking it out with Lola Falana to book the band for a marquee spot. The Commotions were recently greeted with open arms and ears at college, internet, jazz, CBC and other specialty radio – garnering airplay on over 50+ stations across Canada which most recently  culminated in a TOP 50 college radio debut position on EARSHOT's National Chart! No wonder The Commotions made the 'Best Of List' in LA Music's TOP 2017 releases of the year backed up by a number of rave reviews from around the globe: 
  "Definitely one of the best albums of 2017.  Get this one like your life depends on it." 
LAMUSICCRITIC 
"The Commotions have recorded one of the most memorable albums released in 2017 regardless of genre." 
SKOPE MAGAZINE 
"Volume II from this glorious band more than builds on the promise heard with their first release; it blows it up exponentially and hits home." 
GASHOUSE RADIO 
"a band and a release that sets the mark high for itself and meets it every time" 
VENTS MAGAZINE 
"The Commotions are impressive on every front and challenge anyone who might suppose that this sort of traditional music is limited to regurgitating standards." 
BANDBLURB 
"There are few albums in any style that will come out this year capable of matching the energy The Commotions fill Volume II." 
INDIE MUSIC REVIEWS 
"The Commotions' songwriting brings that quality to the fore along with a depth of intelligence informing every aspect that's quite unlike anything we've heard from the genre in many years" 
VALHALLA BLOGSPOT 
"The Commotions are a wonderful outfit that manage a massive sound that never sounds too cluttered or asks too much of the listener" 
INDIE MINDY MUSIC 
"The Commotions' Volume II will knock novices for a loop and remind fans they made with the first time album that they are among the most promising young bands working today." 
RAZORFISH